Event Details
The Strategic Manager Process for the HR Professional by The Growth Coach - Bob Whitmore
Date:
March 21, 2014, 8:00am – 10:00am
Organizer:
Location:

WHERE: SpringHill Suites - 17280 Valley Mall Road
Hagerstown, MD

TIME: 8:00-8:30 Registration & Breakfast
8:30-9:30 Program



Price:

$15.00 MEMBERS $20.00 Non Members (Guests or individuals who have not paid 2014 dues)

Event Type:
iCal link
The Growth Coach
Overview of the Full Day Quarterly Session on: Leadership Leverage and People Management
The Growth Coach provides full day quarterly workshops in the Strategic Business Manager Workshop Series. The quarterly workshops have been approved by SHRM for HCRI Credits towards recertification.
This session will provide an hour overview of the workshop on Leading Leverage and People Management. Learning includes insights and understanding of relationship management, how to leverage the best use of the skills and resources of the organization and what being a strategic leader means.
Objectives include:
Determine actionable strategies and understanding of relationship management
Relationship management: the foundation for long term success
Creating a business vision for your HR department
Six key area for Organizational Excellence: long term perspective, continuous improvement, targeted results, profitability, customer satisfaction, and creating a positive environment and culture.
Developing leadership driven by clear communications and decisive goals
Leveraging team involvement and accountability to achieve greater success
Establishing trust within all areas of the organization.
---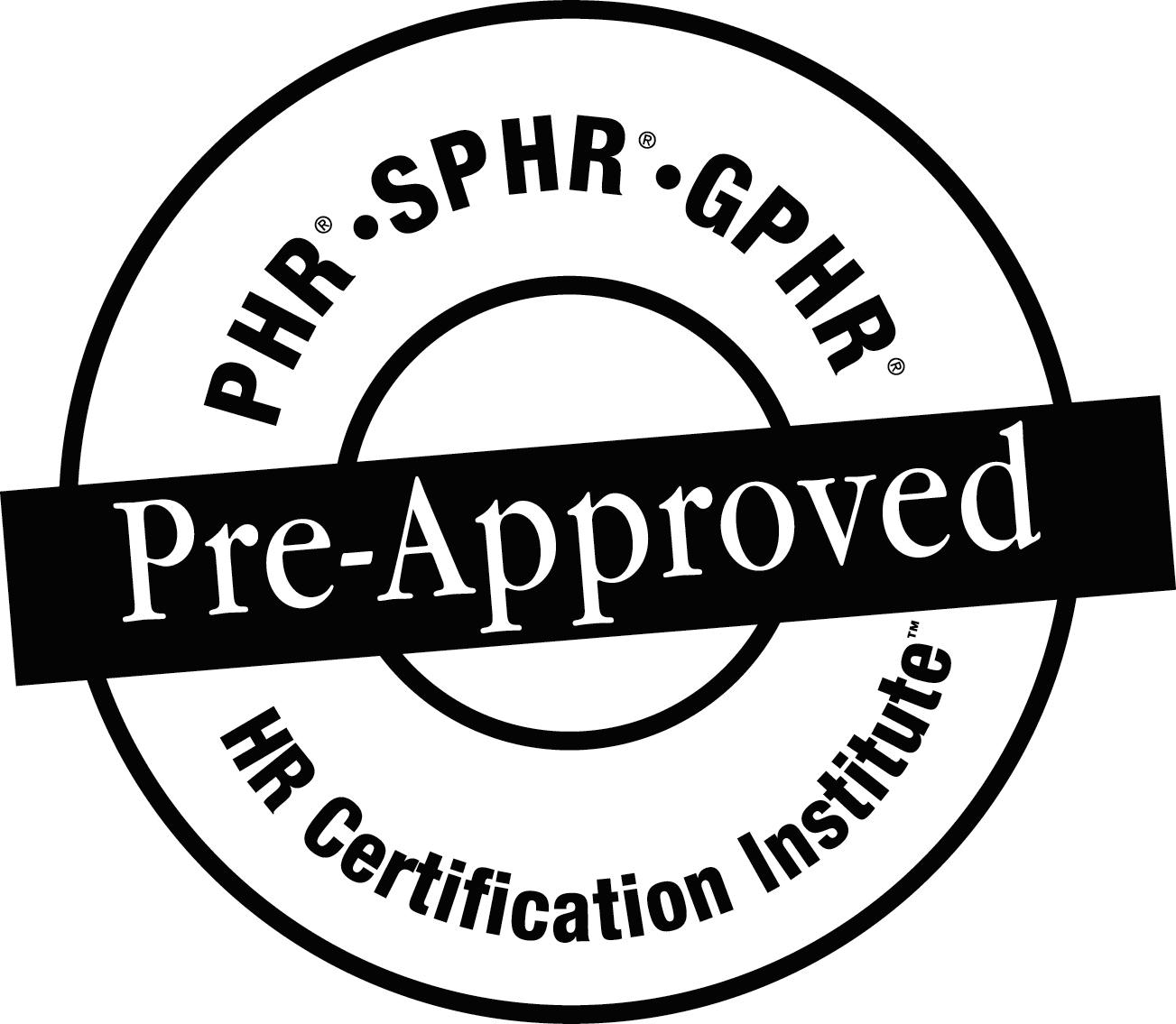 This meeting is PENDING recertification credits toward PHR, SPHR, and GPHR recertification through the HR Certification Institute.
The use of this seal is not an endorsement by the HR Certification Institute of the quality of the activity. It means that this activity has met the HR Certification Institute's criteria to be pre-approved for recertification credit.
---
Please notify Beth Kennedy of your attendance at bkennedy@callos.com no later than noon on Thursday, March 20, 2014.
Members who do not reserve by the due date will be charged the non-member rate of $20.00 at the door
Be sure to complete the online survey to obtain the program number for the HRCI credit.
Interested in becoming a member - click here for more information
*Meeting Dates are subject to change